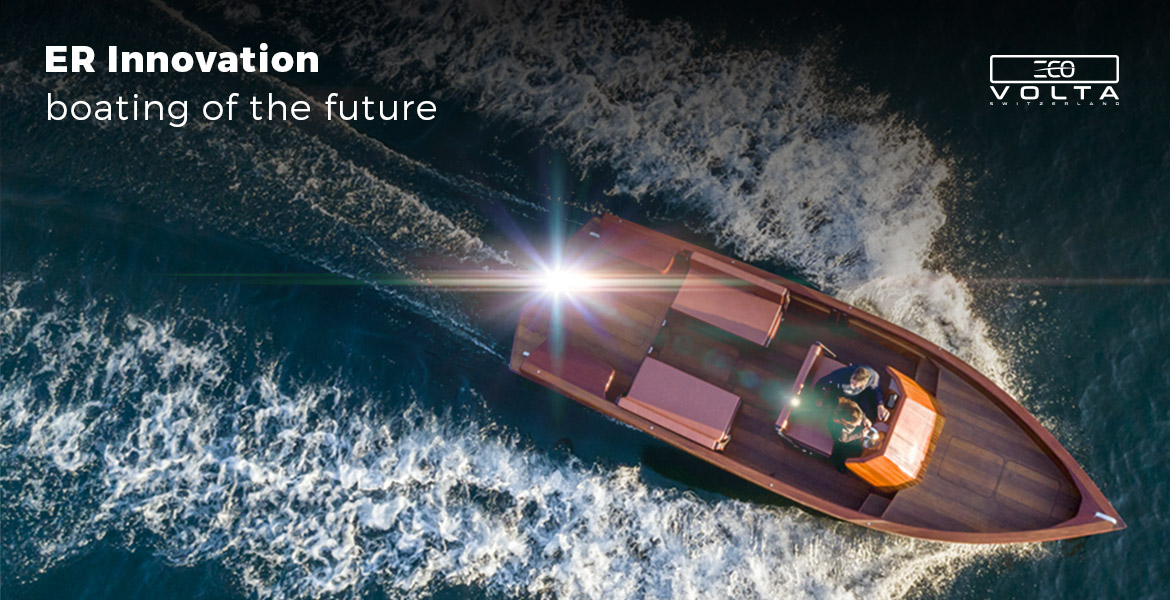 The electric boat "Ernesto", build in 2018 by Cantiere Ernesto Riva, is exhibited at the "Energy Storage Europe", an international event organized in Dusseldorf (Germany) from March 12 to 14.
"Energy Storage Europe" exhibition will host the most important international players (ABB, Samsung, Siemens, Hitachi etc.) to present their last innovation in the electricity sector and new solutions for the development of global electric mobility.

Ernesto is recognized as an Italian excellence; the first high-performance, totally electric and sustainable runaboat, entirely built in precious woods from the Ernesto Riva Shipyard, the historic shipyard based in Laglio (Comolake). In 2018 Ernesto won numerous awards, including the "best eco-boat of the year" received from UIM in Monte Carlo.
During the event in Dusseldorf a new partnership signed by ER INNOVATION (company of the "Cantiere Ernesto Riva" group) and the Swiss ECOVOLTA groupwill be announced.

ER INNOVATION – The company is dedicated to the study and implementation of innovative projects for the development of electric mobility in the nautical sector. The research developed in more than 2 years with the "project Ernesto", has allowed the Company to  accumulate a unique experience in nautical E-Mobility. ER Innovation, thanks also to the cooperation signed now with the ECOVOLTA group, stands as one of the top Italian player for the supply of innovative solutions and packages for electric boats.

ECOVOLTA – Swiss Group is an international leader in the production of battery packs and technological solutions for electric mobility in all sectors. With Ecovolta technology, e-mobility providers can access solutions with the highest safety standards for small and medium-sized vehicles.  Ecovolta will present a new battery packs in Dusseldorf with an innovative safety system.
[dt_social_share facebook_share="yes" linkedin_share="yes" size="small" shape="circle" align="right" color="#a8a8a8″ bg_color="#ffffff"]